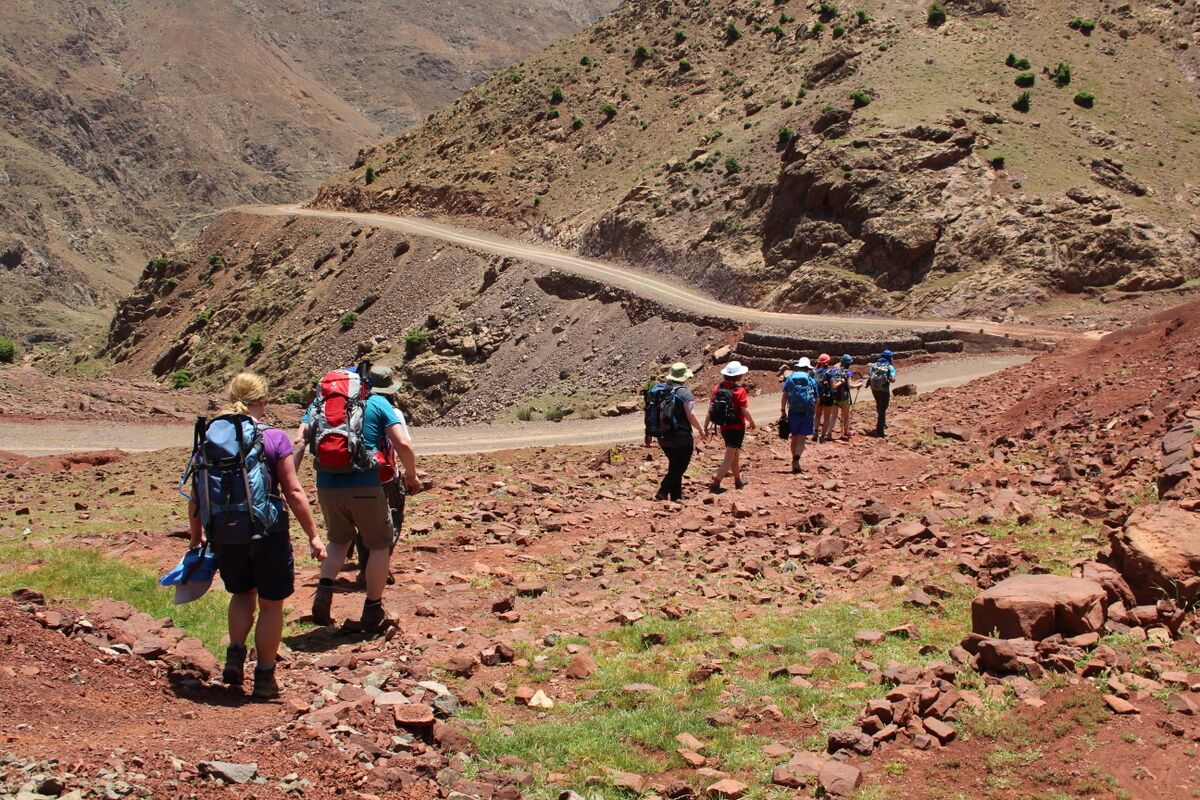 Trekking holidays morocco
Trekking holidays Morocco
Morocco offers many stunning trekking holidays Morocco opportunities, with diverse landscapes ranging from the snow-capped Atlas Mountains to the Sahara Desert. Some popular trekking destinations in Morocco include:
1. Atlas Mountains: The Atlas Mountains offer a range of trekking routes, from easy walks to challenging multi-day hikes. You can explore Berber villages, climb Mount Toubkal (the highest peak in North Africa), or trek through the Toubkal National Park.
2. Draa Valley: The Draa Valley is known for its beautiful palm groves and traditional Berber villages. You can trek through the valley, visit local markets, and learn about Berber culture.
3. Todra Gorge: The Todra Gorge is a spectacular canyon in the High Atlas Mountains, with towering cliffs and a winding river. You can trek through the gorge and explore nearby Berber villages.
4. Jebel Siroua: Jebel Siroua is a volcanic mountain range in southern Morocco, known for its unique rock formations and stunning views. You can trek through the area and visit local villages.
5. Sahara Desert: The Sahara Desert offers a unique trekking experience, with camel treks and camping under the stars. You can explore the sand dunes, visit traditional nomadic communities, and experience the solitude and beauty of the desert.
There are many tour operators and trekking guides in Morocco who can help you plan and organize your trekking holiday. It's important to choose a reputable operator with experienced guides and good safety standards.