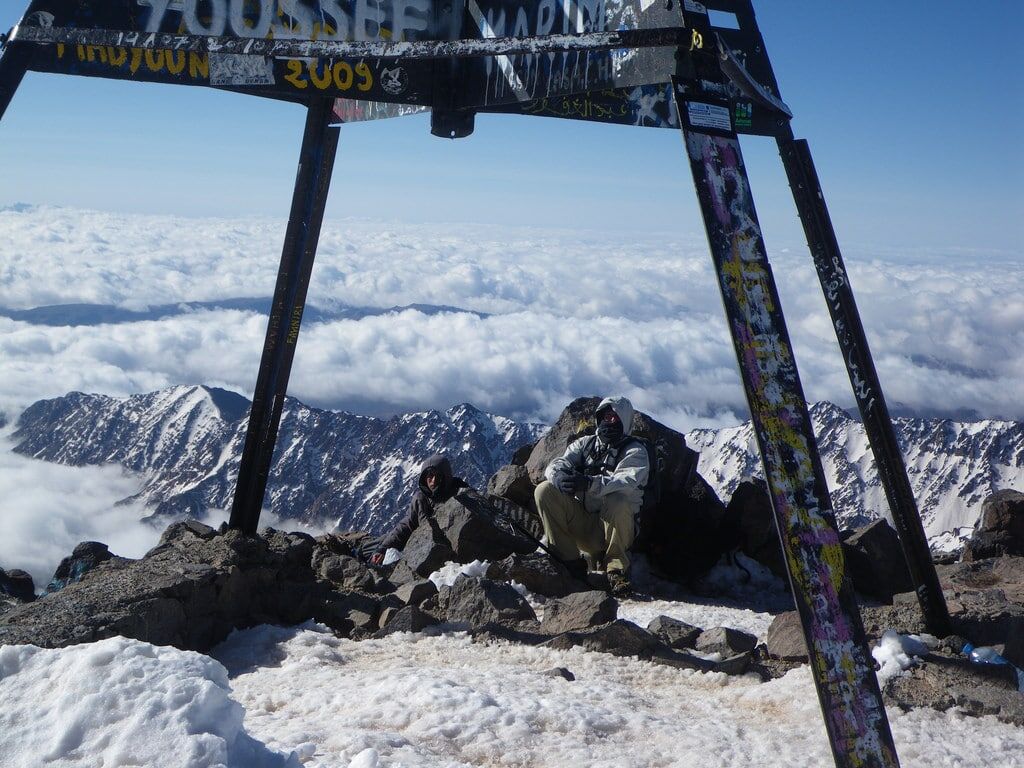 Is it safe to go to mount toubkal?
After the horrible incident that happened in Toubkal area, many tourists are wondering whether it is safe to go to mount toubkal!
Let's first introduce mount toubkal to you; it is situated at an altitude of 4167m, and it is considered as the highest peak in Morocco & in North Africa. It receives over than 26000 climbers per year.
It was really a terrible attack committed by very cazy & extremist people who are not from the area at all. The local people were very shocked & couldn't belive that such crime would happen in the area which has been known by its safety & friendliness of its local people. As a member of the local community in Imlil, we really denounce such horrible crime, and we feel so sorry to the families of the two scandinavian girls.
For what concerns the safety in the area, it is more safe here now than before. The local authorities are working hard to secure the way to mount toubkal. Actually, there are 4 control points along the way to the basecamp. The first control point is in Aremd village. Once you get there, you will have to show your passport & give your itinerary & length of stay up in the mountains; if you are walkine alone, you will have to hire a local guide to lead you to the summit. The next control point is just before the shamharouch shrine. It is going to be the same procedure, you will have to show your identy & then carry on walking. The third control point is just before the basecamp. Again, you will be asked to show your identity before your continue your hike to the refuge. At the refuge, there will be another control point nearby.
It may sound not good to have lots of check points, but All this control procedures are for the safety of tourists. We highly recommend that tourists must hire a local guide or go with a local company.