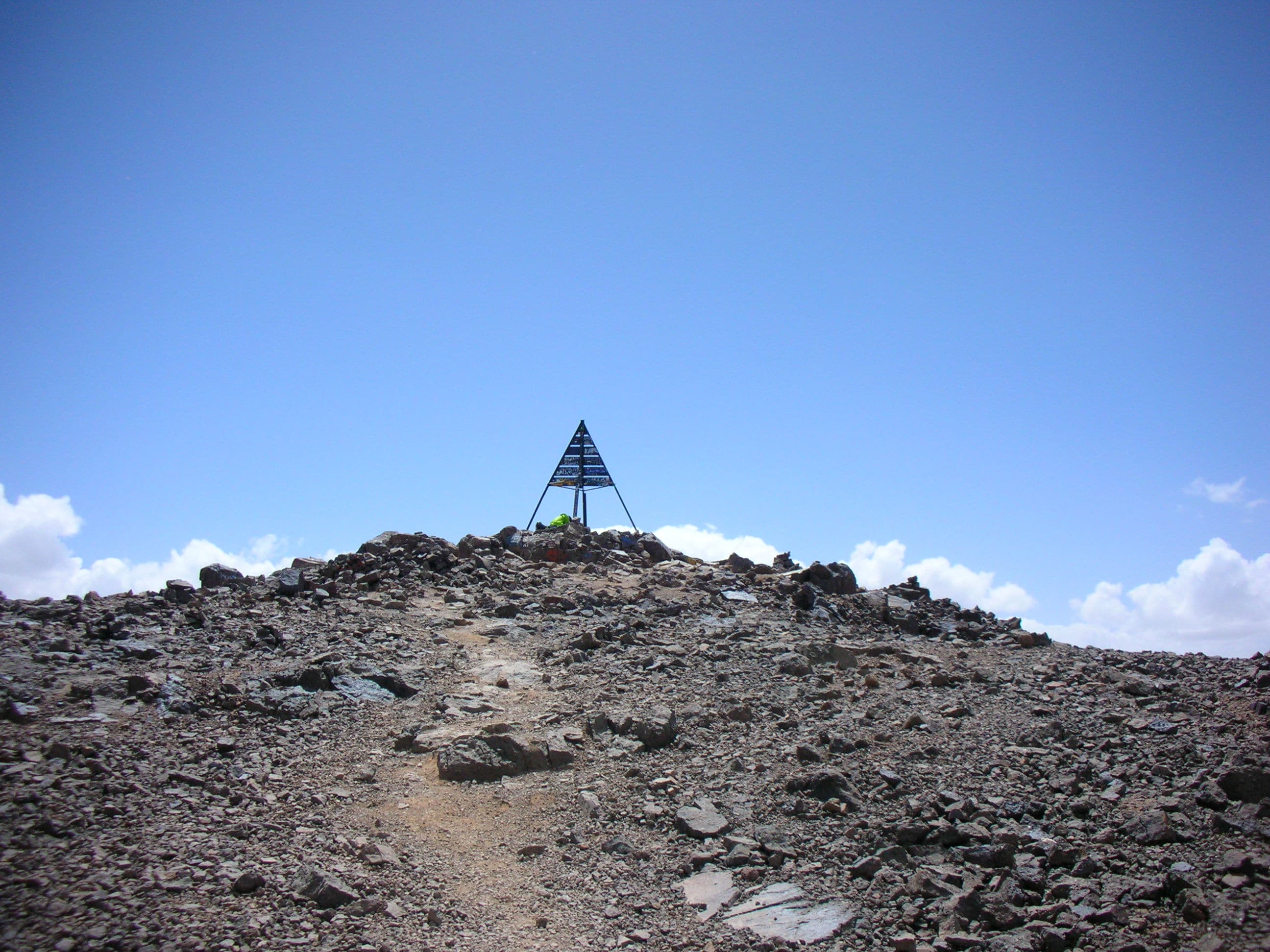 what is the best time to climb toubkal
what is the best time to climb mount toubkal?
First of all, I will talk about mount toubkal. The Jebel Toubkal, known in Berber Tugg Kal or Adrar n Dern in Arabic, is the highest peak of the High Atlas, and more generally in Morocco, or even in North Africa. Indeed, it rises up to 4167 meters high. We find this massif about 65 kilometers away from Marrakech in the heart of Toubkal National Park. The mountain derives its name from the same word in Amazigh which is Tugg akal or Tougakal, this name is still used by the people of the region and literally means "the one who looks up at the earth". The toubkal is mainly composed of various rocks such as andesite, volcanic rocks, rhyolite, etc. There are valleys in the trough, through the effect of glaciers that have left these marks, including the longest glacier in the entire chain of the Atlas which measured 5 km long and left as a trace the valley of the Assif n'Ait Mizane.

The toubkal has become a Mecca of tourism in Morocco, especially for those who like to practice trekking. This route attracts a lot of tourists because it is not very difficult from a technical point of view and is attended by muleteers & guides, who help tourists reach the top without any problem. For this route, trekkers travel about 35 kilometers between Toubkal and Imlil round trip. The vertical drop is about 5,000 meters at an altitude of 4,167 meters at the summit.
However, tourists are always asking about the best times or periods to climb up mount toubkal. Actually, you can climb mt toubkal all year roung, but there are some ideal times to go to this highest peak in Morocco. The most favorable periods to do trekking in toubkal are: from end of March till June & from september till beginning of November. For mountaineering & ski touring, the best times are from December till end of February.
If you need any further information, feel free to contact us.