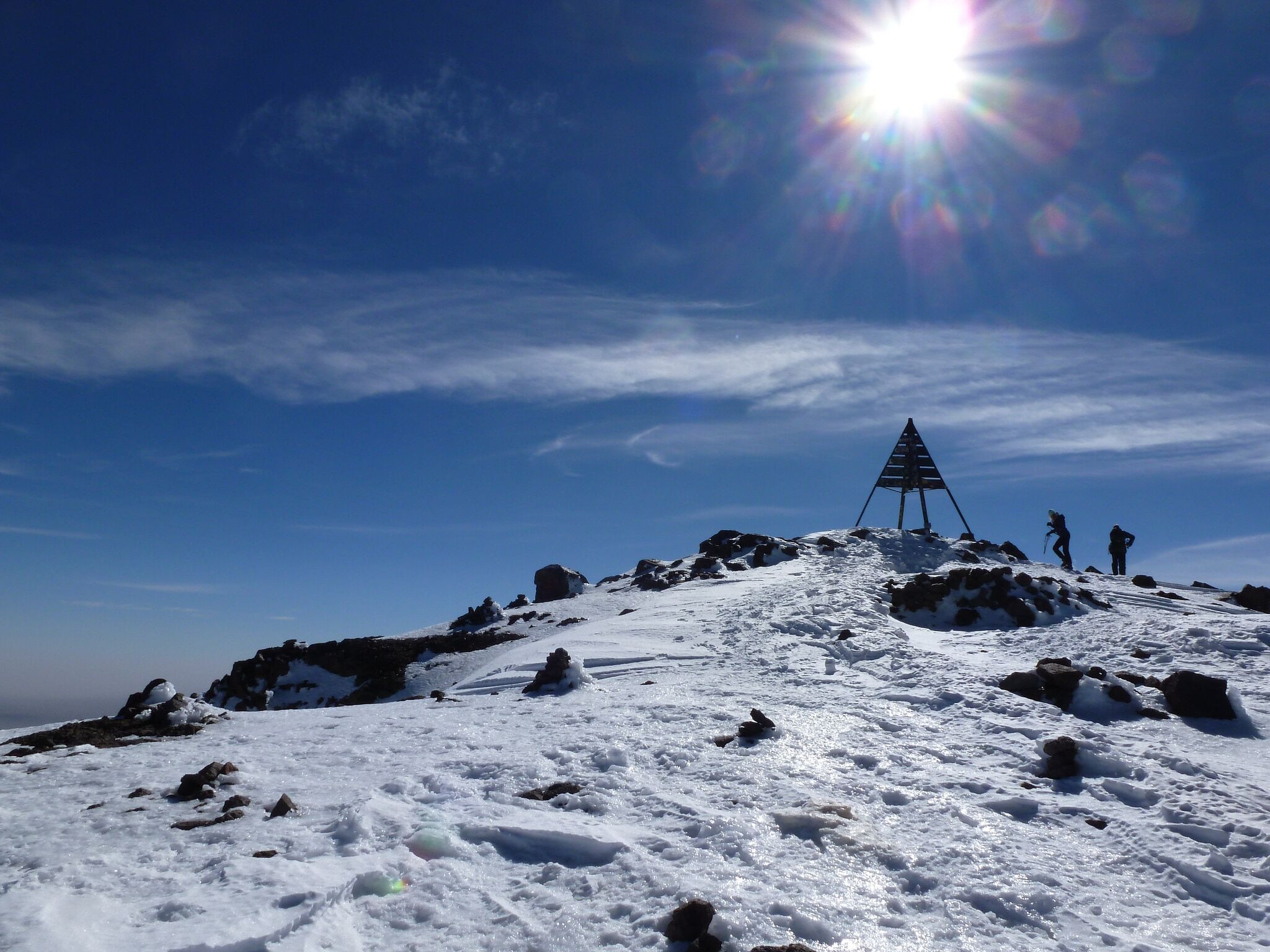 climb mount toubkal in winter
It is possible to climb mount toubkal all year round, but going to this peak in winter is completely diffetent than summer in terms of many things.
It is a very nice view of the snow capped mountains in winter time. You will have to opt for a 3 days mount toubkal trek in winter because the days are shorter, & it gets dark very earlier.That's why we highly recommend to choose the 3 days toubkal climb in winter because you will go on the first day to the refuge, and overnight. Then, the next day you tackle this high peak, and you return back to the refuge for another night. On the 3rd day, you walk back down via the same way to Imlil & transfer back to Marrakech.
Another very important thing to bear in mind, you will be required to use some special equipment such as crampons , ice axes & gaiters. If you don't have that, we can help you by renting that to you.
All in all, it is really worth it to climb up mount toubkal in winter; just give it a try.